A seven-year-old boy who reviews toys has been named as the highest earning YouTube
star after making £17.2m in just a year.
Ryan, from Ryan ToysReview, made the hefty sum for his online reviews between June 2017 and June 2018, topping Forbes' YouTube
rich list
.
Since launching his main channel in 2015, Ryan has amassed more than 17m followers and nearly 26bn views.
His channel releases a new video every day and features Ryan along with his mother, father and twin sisters.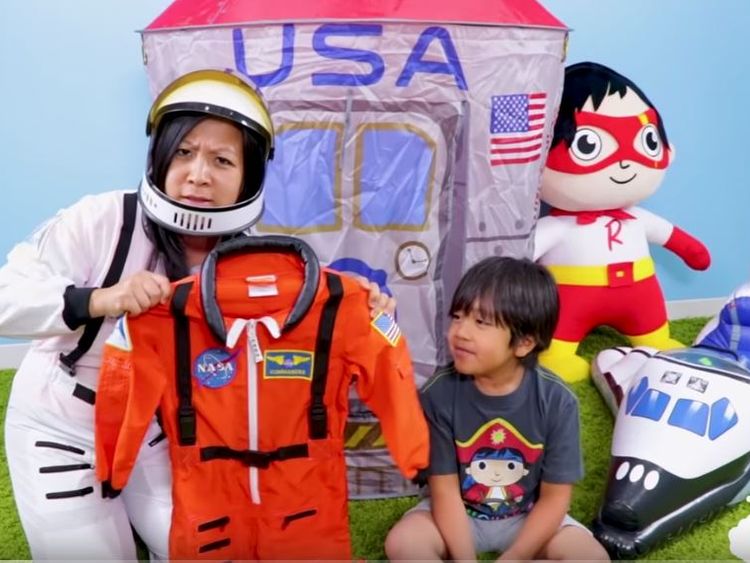 Ryan has six other channels as well as ToysReview, three of which are gaming channels.
He began making YouTube videos in March 2015 after becoming inspired by other toy review channels such as EvanTubeHD.
Like PewDiePie and the video game industry, Ryan has influenced the toy industry as his reviews - which get millions of views - can affect toy sales.
Online sensation Jake Paul came second on Forbes' list after earning £16.8m.
The younger brother of fellow YouTuber Logan Paul - number 10 on the list - attracted more than 3.5bn views of his rap songs and pranks over the scoring period.
Sports crew Duke Perfect made £15.7m, while Daniel Middleton, a British gamer who plays Minecraft, came fourth with £14.5m.
The top five was rounded off by American makeup artist Jeffree Star, who made £14.1m.
Despite backlash over antisemitic videos last year, Swedish gamer PewDiePie, real name Felix Kjellberg, was at number nine after raking in £12.1m.
The 27-year-old Swede, who has more than 53m subscribers, received backlash from fans and lost
sponsors, including Disney,
after posting videos containing Nazi imagery.
Forbes measured pre-tax earnings from June 2017 to June 2018 without fees for agents, managers and lawyers being deducted.
Sky News.