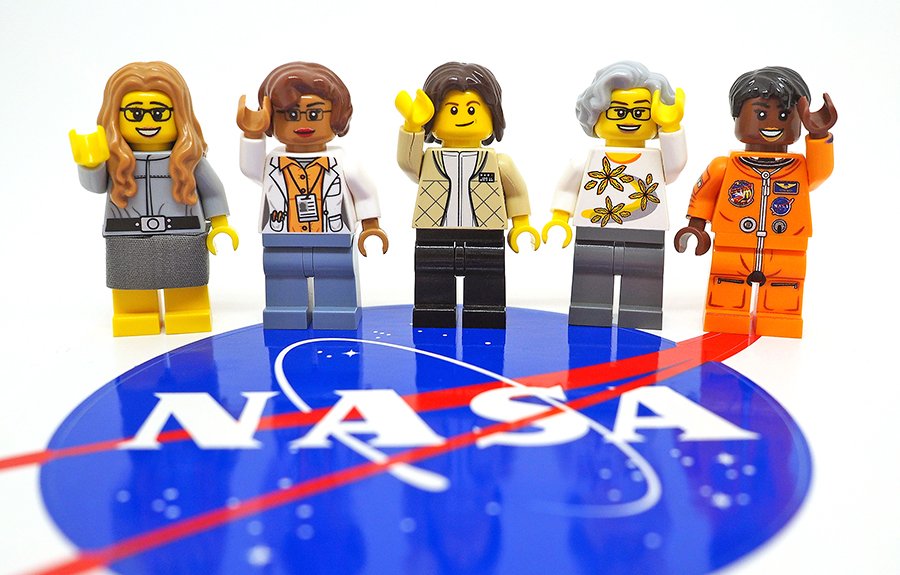 Following the success of the film " Hidden Figures" Lego has released a toy set which will be available in stores soon.
Lego is taking a giant leap for womankind in NASA.
The Danish toy company is launching a new set of figures for a brick-by-brick commemoration of five women who played pivotal roles in the history of the US space program.
One of them, 98-year-old Katherine Johnson, is one of the African-American women mathematicians portrayed in
the Oscar-nominated movie "Hidden Figures."
The others are Sally Ride, the first US woman in space; Mae Jemison, the first African-American woman in space; Margaret Hamilton, a computer scientist who developed flight software for the Apollo lunar missions; and astronomer Nancy Roman, who helped plan the Hubble Space Telescope project.
The idea is the brainchild of science writer and researcher Maia Weinstock, who told Lego that it should highlight the efforts of prominent female scientists, engineers and astronauts.
"The reaction has been overwhelming. Messages of congratulations and excitement at the prospect of this set actually being on store shelves have been pouring in," said Weinstock, whose design won the Lego Ideas competition,
the BBC reported.
The company chose the design after it received 10,000 public votes, which made it eligible for consideration.
Lego Ideas spokeswoman Lise Dydensborg announced the result Tuesday in a video message accompanied by a drum roll.
"As a science editor and writer, with a strong personal interest for space exploration as well as the history of women in science and engineering, Maia Weinstock's Women of NASA project was a way for her to celebrate accomplished women in the STEM professions," Dydensborg said.
The so-called STEM professions — science, technology, engineering and maths — are often male-dominated.
Weinstock said she hopes it sets a new example for girls and boys.
"Girls, in that they can and should be engineers, scientists, and mathematicians, and boys, in that they internalize at an early age that these careers are for everyone, not only men," she said, the BBC reported.
The new characters will be available in late 2017 or early 2018.
(story New York Post)