Berlin Zoo has said it is "so happy" and "speechless" as it celebrated the arrival
of two giant panda cubs, the first such birth of the rare mammals in Germany.
Meng Meng gave birth to a hand-sized pink cub on Saturday night - and an hour later, its twin was born. All the animals are said to be in good health.
The zoo said becoming a mother has come naturally to the six-year-old panda, adding that after the first birth "she placed the tiny creature gently on her belly and began to warm it lovingly with her big paws, warm breath, and the soft fur of her cheeks".
Video released by the zoo on Monday showed Meng Meng playing with her newborn in an enclosure.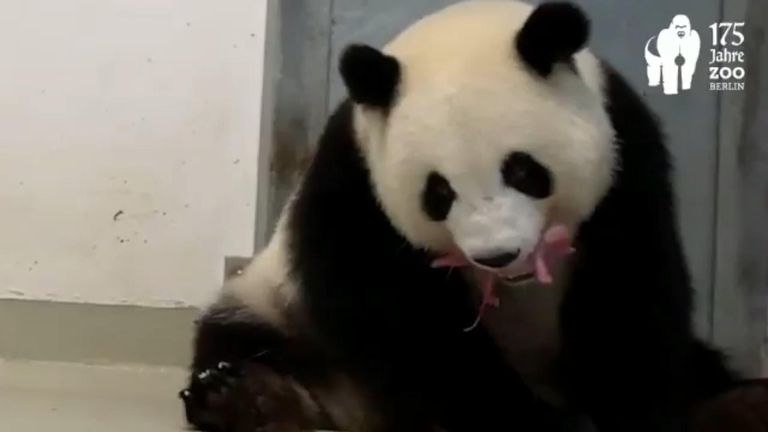 As pandas that give birth to twins usually raise only one of the cubs, the zoo is actively supporting Meng Meng in the rearing process.
And experts from China's Chengdu Research Base of Giant Panda Breeding Zoo have also been brought in to help out.
It is difficult to get giant pandas to mate and with only 1,864 adults living in their natural habitat, every new cub is important, say experts.
Sky News.