Ferrari
has announced a new open-top supercar it describes as "probably the closest
and purest driving experience to Formula 1" – and has already pre-sold the whole production run, despite a likely £1m-plus price tag.
At a private event for devoted customers at its headquarters in Maranello,
Italy
, the company said it would produce fewer than 500 of the 810hp Monza models, which can reach 62mph in 2.9 seconds.
Nicolo Boari, Ferrari's head of product marketing, said the Monza would be "the most powerful ever in Ferrari history", with an 810 horsepower engine. He added that the open-cockpit would make the cars "probably the closest and purest driving experience to the Formula 1".
The cars, which will come in one-seat or two-seat versions, are part of the new chief executive's plans to boost profits by introducing models particularly very expensive limited-edition supercars.
The latest models are the first in a limited series called Icona, which reference Ferrari's racing cars of the 1950s.
Louis Camilleri, who took over as Ferrari chief executive from Sergio Marchionne, who died in July, said the company planned to launch an unprecedented 15 new models.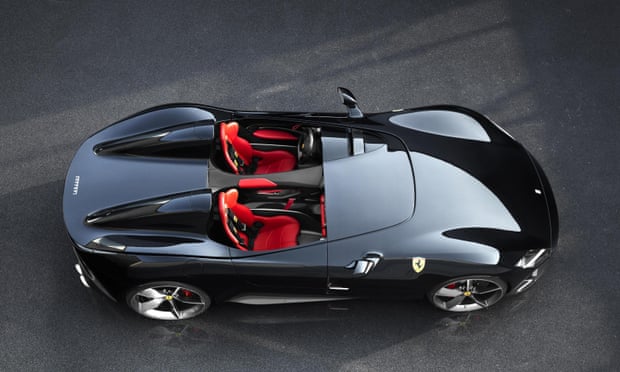 Camilleri said he has set a target of doubling profits to €2bn by 2022. He aims to increase sales to €5bn (£4.4bn) by 2022, up from €3.4bn last year.
All of the Monzas have already been pre-sold to customers who attended the preview party on Monday night.
The company said it would reveal pricing of the new cars at the Paris Autoshow in October, but experts said they are likely to sell for more than £1m each. Ferrari's limited-edition LaFerrari Aperta convertible model costs $2.1m (£1.6m).
Buyers of the Monzas will receive a racing jumpsuit by high-end Italian luxury brand Loro Piana. Luxury leather goods company Berluti will specially produce Monza driving shoes and a leather-clad helmet
The Guardian.