NASA's Cassini spacecraft captured an incredible final image of Earth from a billion miles away during its orbit of Saturn's rings.
The space probe was facing Earth's Southern Atlantic Ocean, some 870 million miles (1.4 billion km) away, when the image of was captured on April 12,
says
Nasa.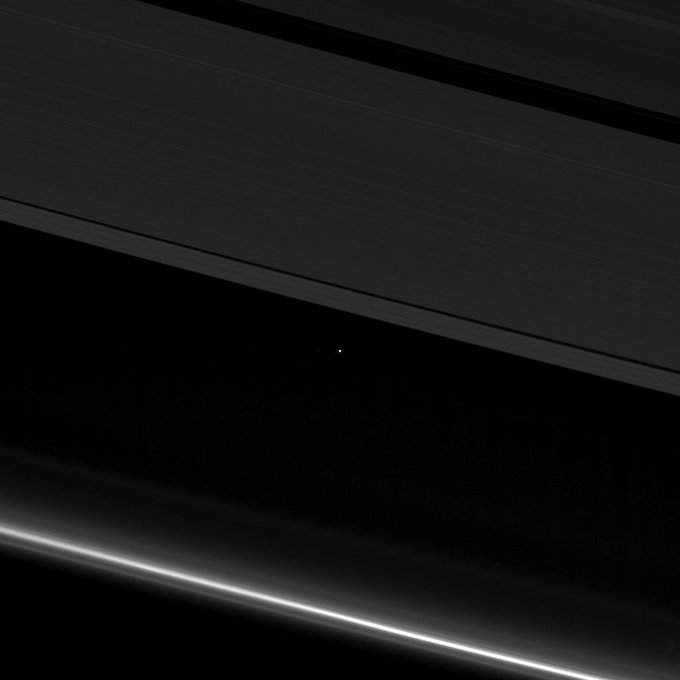 Zoom into Cassini's last view of Earth(below) and you can also see the moon – a smaller, fainter dot to the left.
https://

go.nasa.gov/2o9bZAe