Barely 24 hours after the death of her daughter, Carrie Fisher, Debbie Reynolds has died of what many think might be a broken heart.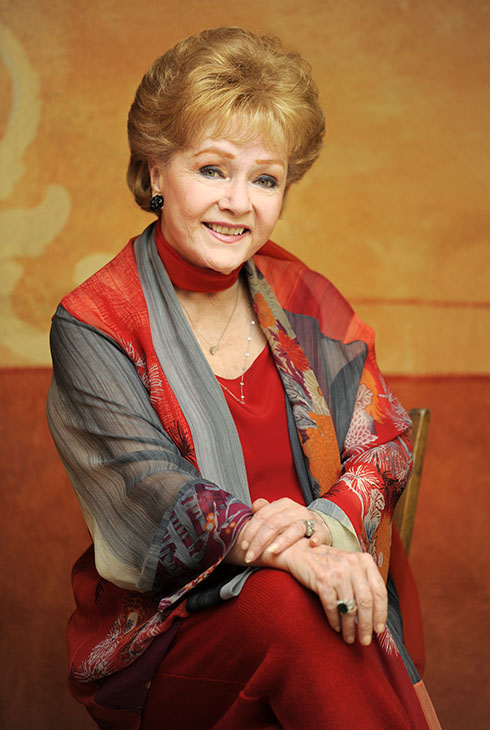 Reynolds
, who died aged 84 after reportedly suffering a stroke, had "explicit plans" for a fitting send-off, her son Todd Fisher has said, with
mother and daughter
likely to be buried together in California.
Since then, Reynolds also passed away after telling her family: "I want to be with Carrie."
S
he is survived by her son, Todd, and granddaughter, the actress Billie Lourd.
Lourd will inherit her mother's estate, as well as a portion of her grandmother's wealth.
Her uncle said: "We want her to have whatever she wants. Carrie wanted that. There is a trust set up."
"My mother has explicit plans about what she wants to do [for herself], but at Carrie's age, she didn't make plans.
"We'll have a small family thing and then likely there will be a wider body of people involved in a second service."
H
e added
Fisher
may be laid to rest near the burial plot already selected by his mother near their home in California.
"We have a family plot we're looking at right now," he said. "My mom would like to put her where she's going to go, but it might change."
Fisher
died on Tuesday morning, four days after suffering a cardiac arrest on a flight.
Her mother passed away a day later. She had driven to her son's house to begin making plans for the funeral, before falling ill and being rushed to hospital.
Mr Fisher said his sister's death was "just too much" for his mother.
"She said, 'I want to be with Carrie. And then she was gone.
"She's now with
Carrie
and we're all heartbroken.
R
eynolds, 84, a leading lady in Hollywood musicals and comedies including Singin' in the Rain, passed away hours after being rushed to the Cedars-Sinai hospital in Los Angeles after suffering a stroke.
R
eynolds was a superstar early in life. After two minor roles at Warner Bros. and three supporting roles at MGM, studio boss Louis B. Mayer cast her in
Singin' in the Rain
in 1952, despite Gene Kelly's objections. She was 19 with little dance experience, and she would be appearing with two of the screen's greatest dancers, Donald O'Connor and Kelly, who also co-directed.
"Gene Kelly was hard on me, but I think he had to be," Reynolds, who more than held her own in the movie, told the AP in 1999. "I had to learn everything in three to six months. Donald O'Connor had been dancing since he was three months old, Gene Kelly since he was 2 years old. ... I think Gene knew I had to be challenged."
She was nominated for a best actress Oscar for her role in the 1964 musical The Unsinkable Molly Brown, which was based on the life of a Colorado woman who rose from poverty to riches and triumphed over tragedy, including the sinking of the Titanic.
(Text culled from the telegraph)