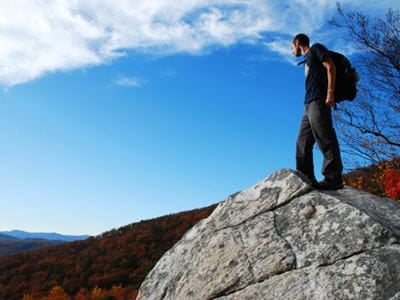 Everyone has bad days. Times where nothing seems to go right.
Days where the sun doesn't seem to be shining in your direction. But rest assure that the negativity will pass and once again you'll have a good day. Here are ten inspirational quotes to help you stay positive and carry you on to your good day.
Oprah Winfrey
"Be thankful for what you have; you'll end up having more. If you concentrate on what you don't have, you will never, ever have enough."
Elvis Presley
'When things go wrong, don't go with them."
Michael Jordan
"Always turn a negative situation into a positive situation."
T. F. Hodge
"Elevate your inside game. A negative attitude is below the horizon...a place for lonesome hearts."
Stephen Richards
"When you fail, that is when you get closer to success."
John Wooden
"If you're not making mistakes, then you're not doing anything. I'm positive that a doer makes mistakes."
Demi Lovato
"No matter what you're going through, there's a light at the end of the tunnel and it may seem hard to get to it but you can do it and just keep working towards it and you'll find the positive side of things."
Nhat Hanh
"People deal too much with the negative, with what is wrong. Why not try and see positive things, to just touch those things and make them bloom?"
Elizabeth Edwards
"But I have found that in the simple act of living with hope, and in the daily effort to have a positive impact in the world, the days I do have are made all the more meaningful and precious. And for that I am grateful."
Chuck Norris
"A lot of times people look at the negative side of what they feel they can't do. I always look on the positive side of what I can do."
Beliefnet.