Tesla has chosen a new leader for its board of directors after Elon Musk was forced to step down.
The electric car company said late Wednesday that Musk will be succeeded by Robyn Denholm, the chief financial officer of Australian telecommunications company Telstra.
Denholm, who is already a member of Tesla's (
TLSA
) board, will begin working at the company full time after her six-month notice period with Telstra is over.
"To ensure a smooth transition during the remainder of Robyn's time at Telstra (
TLSYY
), Elon will be a resource to Robyn and provide any support that she requests in her role as chair," Tesla said in a statement.
Musk agreed to
step down as chairman of Tesla
and pay a $20 million fine in a deal to settle charges brought by the Securities and Exchange Commission earlier this year.
He remains CEO of the company he co-founded.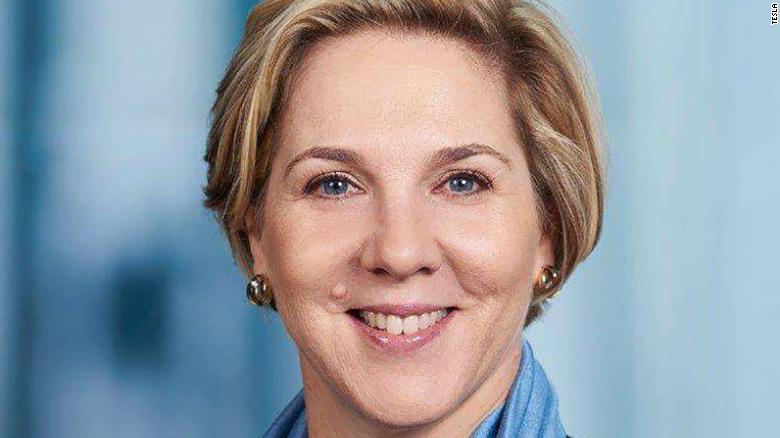 Tesla also agreed to appoint two new independent directors to its board and establish a committee to oversee Musk's communications.
The settlement was in response to the SEC's
lawsuit against Musk
. The regulator claimed Musk misled investors when he tweeted that he had secured funding to take Tesla private at $420 a share, causing the company's stock to soar. He hadn't secured the funding, the SEC said.
Under the settlement, Musk can't seek reelection as chairman for three years, though he is permitted to remain a board member.
As head of Tesla's audit committee since 2014, Denholm has had to deal with Tesla's rocky finances for years, but as chair of the board, she'll have more clout.
In a statement, she said she believes in Tesla's mission and looks forward "to helping Elon and the Tesla team achieve sustainable profitability and drive long-term shareholder value."
Denholm was promoted to chief financial officer at Telstra just last month.
She first joined the Australian telecoms company as chief operating officer in January 2017. During her time in that role, she was part of a team that oversaw a
dramatic cost cutting program that included
shedding 8,000 jobs.
Prior to Telstra, she served as a non-executive director and member of the finance and audit committee for Swiss conglomerate
ABB (
ABB
).
She made her mark in Silicon Valley as vice president and chief financial officer with Juniper Networks (
JNPR
), a networking equipment and software security company, where she worked for nearly a decade. She also previously worked with Sun Microsystems, the computer and software company now owned by Oracle (
ORCL
).
Denholm also has experience in the car industry, having worked as Australia finance manager for Toyota (
TM
) for seven years.
CNN.