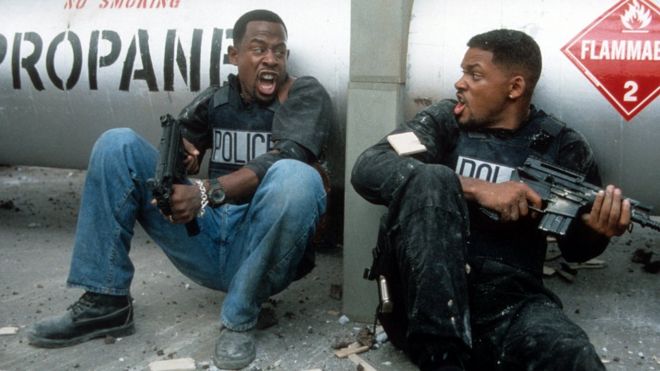 Will Smith and Martin Lawrence have confirmed that Bad Boys 3
is officially going ahead.
The Fresh Prince actor, who played Detective Mike Lowrey, announced the news in an enthusiastic video on Instagram, to his 24.4 million followers.
"It's official, Bad Boys 3 is happening, it's official," he shouted.
"We're making it happen," his co-star Lawrence added.
In under 24 hours, the video announcement has racked up more than six million views and nearly 96,000 comments, from fans saying how "hyped" they are for the upcoming film.
Stand-up comedian Lawrence also announced the news on
Instagram
in a much more chilled way, writing: "It's official. Bad Boys for Life."
The third instalment in the franchise - Bad Boys For Life - will be directed by Belgian filmmaking team Adil El Arbi and Bilall Fallah with production starting in mid-January.
The 1995 original was one of Smith's first major film roles and despite receiving mixed reviews from critics, its commercial success catapulted him into global superstardom as the film grossed $141m (£108m) worldwide.
In 2003 the duo returned for Bad Boys II and despite receiving generally negative reviews, the second instalment to the series was another box office success, which grossed over $273m (£209m).
Bad Boys For Life is scheduled to open on January 17 2020
BBC