Days after the presidential pardon of Jack Johnson, Sylvester Stallone has announced
plans for a biopic on the first African-American heavyweight champion.
Stallone said Wednesday that his newly launched Balboa Productions will start with a film about Johnson. On Thursday, Stallone stood next to U.S. President Donald Trump in the Oval Office as he signed a rare posthumous pardon to Johnson, who served 10 months in prison in what Trump called "a racially-motivated injustice."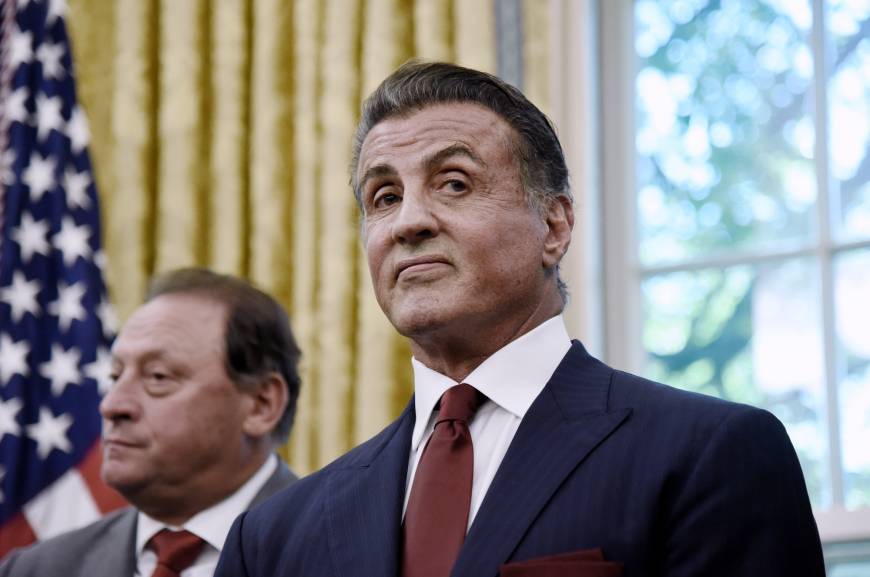 Actor Sylvester Stallone, attending the May 24 signing of an executive order by U.S. President Donald Trump in Washington to grant a posthumous pardon for Jack Johnson, is making a biopic about the first black heavyweight champion. | BLOOMBERG
Trump has said Stallone was instrumental in bringing Johnson's story to his attention.
Stallone's production company said the film will be fast-tracked with Metro Goldwyn Mayer Pictures.
Stallone has said Johnson was the basis for the character Apollo Creed in the "Rocky" films. The 71-year-old actor is currently in production on "Creed II" with MGM.
Japan Times