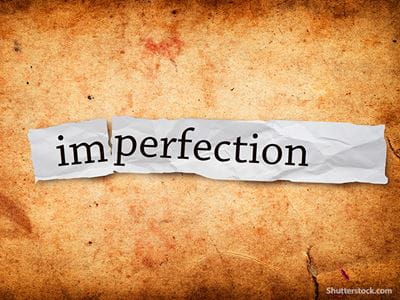 Finding Freedom
We are not the sum of people's opinions, the amount of times you go to the gym, or what society demands from us. If fear has been the master over your life, take the steps to become free today.
Body Image
Women are obsessed with losing weight, and this doesn't change with age. Women over 50 were experiencing eating disorders. The International Journal of Eating Disorders found that 70 percent of women were trying to lose weight and eight percent admitted to purging. These women said that their weight altered their perception. There is nothing wrong with being in shape, but basing our self-love on this will constantly makes one feel weak and insecure.
Being More Sexy
Culture is telling are men women need to be sexier, author Carey Scott wrote in Untangled. What happens is we see sexy advertisements, perfect figures, and flawless faces, and compare ourselves and our bodies. We then feel "used and less than." We all do this, and need to not entertain these thoughts.
Ask Questions
Ask questions about your youth and growing up. Scott touches on questions like: Where you celebrated? Did you feel supported when you failed? Be honest, and don't limit to the home. Many were bullied, and abused by peers growing up, and can destroy self-worth, and this causes pefectionism.
I Love Me?
Write down what your best qualities are. Try writing 10 attributes and keep them on hand to remind yourself, when you need affirmation. Also carry something that reminds you of loving yourself. Over time you will grow in self-acceptance.
External Affirmation
If you are looking for constant affirmation from others, be prepared to feel disappointed. Looking at external sources for self-esteem like compliments will lead to anger, jealousy, and insecure feeelings.
Imperfect
Being human is part of being imperfect. People don't notice your insecurities so why direct them to it?