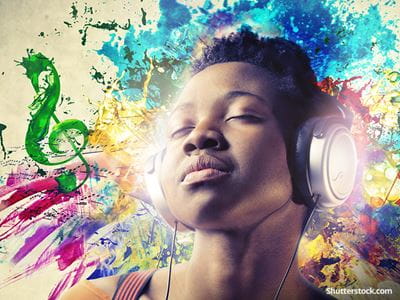 There's something captivating about oral storytelling. We give our trust to the human voice in a way we don't often give it to onscreen text. A voice feels intimate, expressive, and alive in a way that utterly captures our attention and holds it. This is why the podcast is the perfect format for connecting you with the best self-help experts out there.
A podcast is an episodic series of audio files to which you can subscribe, and that are distributed online. The word is a portmanteau of "iPod" and "broadcast," highlighting another strength of podcasts—their portability. You can load one of these audio files onto your MP3 player, iPod, or even a CD, and listen in while you travel or exercise.
Among the countless podcasts out there, there are a few which stand out. These are the voices that are worth your time, and which will add value to your busy life by talking about subjects like career advancement, creativity, stress reduction, and more. Each of these podcasts comes from an accomplished expert in his or her field who is ready to give you the secrets to success.
Read on to find out more about 6 self-help podcasts that will change your life.
The Daily Boost
With over 22 million downloads, The Daily Boost is one of the most popular motivational podcasts in existence, bringing you expert advice in easily-digestible, 9-minute chunks.
The Daily Boost is brought to you by Scott Smith, the "Chief Motivating Officer" of MotivationToMove.com, which has helped tens of thousands of people to get and stay motivated since its inception in 2006. Before that, Smith was a popular radio personality and voice actor, and now uses those talents to bring his expertise to you.
Smith's philosophy is that it's beneficial to recharge your motivational batteries each day, but that you can't stop there—to succeed, you also have to master certain strategies that will allow you to build healthy habits, perfect your craft, and just get unstuck from the cycle of giving up.
If you find yourself needing a little boost each morning, give
the Daily Boost
a try. It may just make all the difference.
The Minimalists
Joshua Fields Millburn and Ryan Nicodemus are The Minimalists, two guys who think that you can be happier with less. Their brand of minimalism isn't just about stuff—it's about letting go of the things that don't bring you joy so that you can have more room for that which does bring you joy.
Both Millburn and Nicodemus had successful corporate careers that earned them all of the "stuff" they ever wanted, but left them feeling empty. After leaving those careers at age 30 and publishing their first book on Minimalism, they went on a quest to begin teaching others the value of what they've learned about what makes people happy, and just as importantly, what doesn't.
The Minimalists' teachings are as unique as they are effective, and include a few exercises that will help you to begin paring down your life to the bare essentials. Why not give their
podcast
a try and start learning how make more room in your life today?
The Overwhelmed Brain
Interested in less stress and more happiness? The Overwhelmed Brain, a top-rated personal growth and development podcast, may be just what you need. This podcast helps listeners discover the path to a more fulfilling life by tacking issues such as depression, anxiety, fears, panic, relationship issues, and more.
The Overwhelmed Brain is brought to you by Paul Colainni, Personal Empowerment Coach. Colainni, after experiencing the breakup of a 13-year relationship, went through a journey of personal growth as he learned about human behavior, becoming certified in brain sciences such as neuro-linguistics and hypnosis, as well as studying meditation and mindfulness techniques. Most importantly of all, he learned to communicate his findings to others so that they, too, could be transformed for the better.
The Overwhelmed Brain
won't automatically improve your life—it's here to give you the tools you need to make decisions that are right for you, and that's incredibly valuable.
Inspire Nation
Looking for a podcast that includes a wide variety of voices? Look no further than Inspire Nation, which brings in world class teachers that include corporate consultants to Fortune 100 companies, spiritual teachers, and even rulers of countries. These are people who have written New York Times Bestsellers, have been featured on Oprah, and who give popular Ted Talks.
The host of the show, Michael Sandler, got his start after suffering a life-changing accident that left him with two titanium hips, two titanium femurs, and ten knee operations. After overcoming this challenge, Sandler was struck with the desire to help others who might be on the brink to not only come back, but to succeed.
To do this, Sandler collects resources from all over the world, bringing listeners the best of the best, all with a radiant sense of positive energy. If you need help with any one of a variety of self-help topics, and are interested in what world-class thought leaders have to say about them, give
Inspire Nation
a try.
The School of Greatness With Lewis Howes
The School of Greatness, a top-100 podcast hosted by New York Times bestselling author, Lewis Howes, shares inspiring stories from the most brilliant minds in their fields to help listeners figure out what makes people great. Past guests have included Tony Robbins, Alanis Morissette, Jack Canfield, Arianna Huffington, and more. Recognized by President Obama as one of the top 100 entrepreneurs in the country under 30, Howes is well-qualified to bring listeners tidbits of wisdom from all over the world.
Howes's himself, overcame many obstacles to get where he is now, struggling with a learning disability, bullying, sexual abuse, and financial despair. But overcome Howes did, and he went on to become a pro athlete, and one of the top lifestyle entrepreneurs in America.
Now, like many of the other podcast hosts on this list, he uses his transformative experience to help transform the lives of others by bringing them face-to-face with examples of greatness. If this sounds interesting to you, give the
School of Greatness
a try.
Tiny Leaps, Big Changes
Tiny Leaps, Big Changes is a celebrated podcast that focuses on exploring human behavior and personal development, helping listeners to change their lives through tiny, everyday decisions that are rooted in practicality.
Gregg Clunis started this broadcast out of frustration with what he felt was an ineffective personal development industry that was too reliant on nice-sounding advice and not enough on what really works.
As a result, this podcast gets right to the point, giving listeners personal development information that's backed by science. Not only this, but each episode concludes with a specific challenge that will help you integrate the lesson into your life so that you're not stuck mulling over abstract concepts.
This is the podcast for people who want to take action, one small step at a time.
If you find yourself agreeing with Clunis's no-nonsense approach,
Tiny Leaps, Big Changes
may be for you. Give it a listen, and you might just come away transformed.
A Better You
No matter if you're waiting on the subway, making that hour-long commute to work, or going for that relaxing bike ride, these podcasts can help you use this time to transform your life in a ways you never thought possible.
So plug in those headphones and get started. Your new life awaits.