TVR
's new super coupé will make its public debut at the
Goodwood Revival
this September, the reborn British brand has confirmed.
The public showing will follow a series of private reveals for customers who have already placed deposits on the
200mph, front-engined V8 two-seater. For its Goodwood launch, the car will be located in the Earls Court building alongside several classic TVR models, to celebrate the marque's 70th anniversary.
Although still under wraps, we know the new car will be built very much in character with the traditional Blackpool TVRs but entirely new from the ground up. Designer
Gordon Murray hosted customers who viewed the car at his
HQ near Guildford, Surrey.
A new preview picture shows one of the car's tail-pipes, which are located behind the front wheels (as shown in the Autocar rendering above). The car that's shown in September won't be in production specification, but will feature parts that will end up on the final car.
The display will remain static, because Goodwood Revival rules dictate that only cars made before 1966 can run or do demonstrations on circuit.
TVR chairman
Les Edgar
said: "
It's the first time a global launch of a
new car has occurred at this event, and it seems an entirely appropriate place for us to do it, with the
marque's motorsport heritage and an enthusiastic audience of dedicated car fans – and in our 70th anniversary year.
"After a series of secret private viewings organised for the benefit of existing
customers for the new car, we know that we have a surefire hit on our hands, and very much look
forward to seeing the public reaction in September."
A spokesman said that orders for the first 500 Launch Edition cars have almost sold out, meaning order books for this first run could close at Goodwood.
TVR has sworn customers who have already seen the car to secrecy — to the extent of asking them to sign confidentiality agreements.


The model will use a Cosworth-developed V8 that easily exceeds 400bhp. The car's kerbweight will be around 1200kg and cost less than £90,000 for the full-house TVR Launch Edition. Headline figures include a 200mph top speed and a sub-4.0sec 0-60mph time.




Edgar added

that the brand was also keen "to stress [the car's] sophisticated underpinnings, which incorporate the very latest technology". He said: "this project has required our engineers and designers to start from scratch — you can't meet the latest legislation any other way — and we're proud of what they've achieved."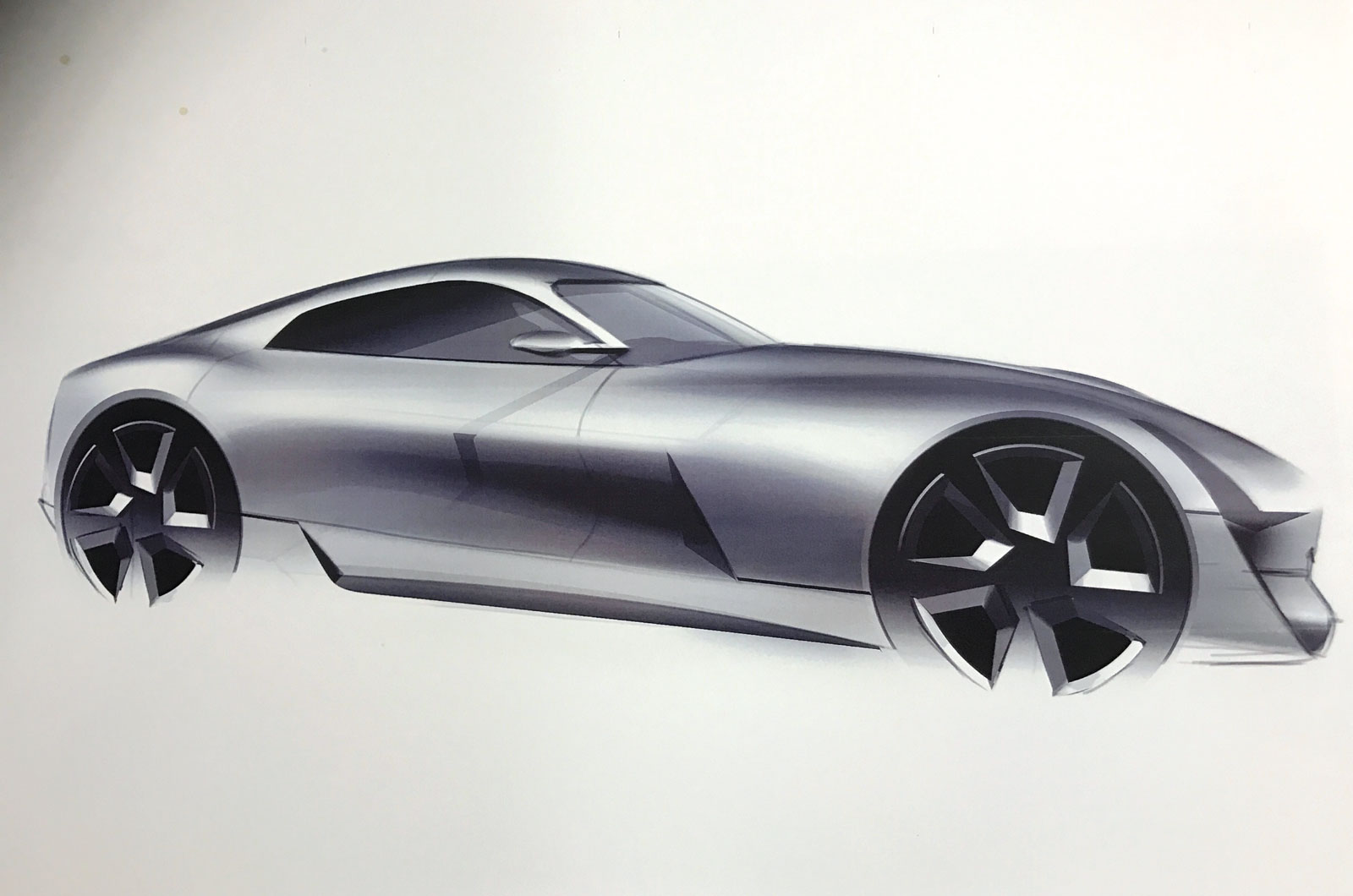 The need for an entirely new design — and a desire among TVR's backing consortium to refine the car's all-important details — is the main reason for slippage in the original delivery schedule. "We're determined to give this car the perfect chassis, and to make sure that the looks match the engineering," Edgar explained. "That has meant working through a number of styling iterations, which isn't a quick process.


TVR's new factory, which is due to be located beside the Circut of Wales in

Blaenau Gwent

, is on course to be fully functioning by mid-2018. Production of the new model will start shortly after, with first deliveries made by the end of 2018.


Autocar first broke the news of TVR's new car early last year, and shortly afterwards almost 400 deposits were taken. A full-size clay model of the car was taken to the London motor show (shown in gallery), but it remained under cover.
The new TVR uses Gordon Murray's patented "iStream Carbon" production process, which uses a tubular structure to define the hardpoints of the car, with bonded-in carbonfibre panels greatly enhancing its strength. The rigidity, lightness and crashworthiness of iStream have already been proven in a number of applications, including Murray's own micro-cars, two Japanese sports car projects and a flat-pack truck design for developing world applications, called the Ox.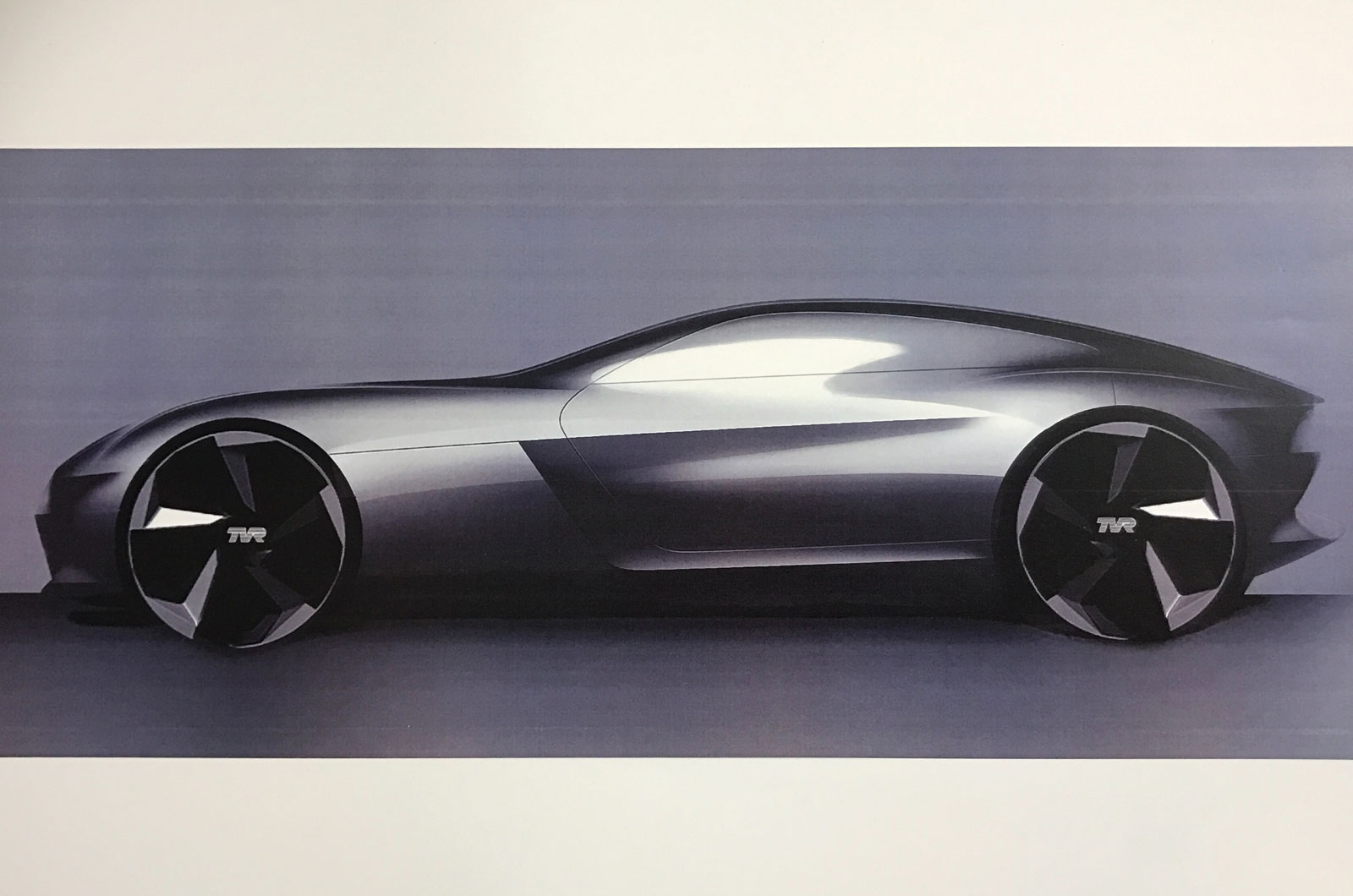 At the Guildford meetings, customers have also seen a 3D portrayal of the TVR's completed interior — in two different colour/trim combinations — plus a model of TVR's in-house seat design. Proceedings concluded with a discussion of finance options, then a Q&A session. The whole thing occupied a little less than two hours.
Over the past year, TVR has been conducting extensive performance and durability tests of its Cosworth-developed, Ford Mustang-derived 5.0-litre V8 petrol engine, most of them in a previous-generation TVR Cerbera lightened to simulate the weight of the new car. Performance has been described as 'electrifying'.


Story courtesy of Autocar.co.uk